About Us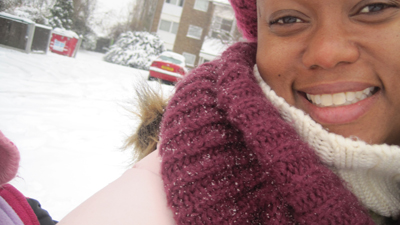 Amanda Joseph is a woman who slips and slides in and out of labels
( customer service agent , mentor, poet ,blogger, youtuber and teacher).
The only ones that have stuck so far are "wife" and "mother" (the most important in her estimation).
The rest have taught her well that only what she does for Christ will last.
She firmly believes that the home is a beautiful canvas for biblical hospitality,
servanthood and discipleship. All aspects of homemaking are on her list of interests including
vegetarian cooking, baking, and gardening, homeschooling, homebirthing.
She enjoys keeping fit. She is also inspired by reading , photography, music,poetry, nature,
theology and biblical womanhood .She is passionately involved in prison ministry.
She has a Bachelor of Arts degree in Psychosocial Studies.
Amanda Joseph aka MIZAJ4CHRIST blogs at christianhomemaking.co.uk,
which she founded in the summer of 2010 to document her blessed life as a wife/homemaker
to encourage other women in Biblical femininity. She emmigrated to The Uk from Montserrat at age 14.
Happily residing in Southern Essex ,England
with her husband of 12 years and 3 daughters and 1 son . It is her greatest desire to live a
life depicted in
I Corinthians 10:31: "So whether you eat or drink or whatever you do,
do it all for the glory of God."
On home making she firmly believes in finding new ways to
demonstrate the follow ing quote by her favourite author out side
the bible:
"Every home should be a place of love, a place where the angels of God abide,
working with softening, subduing influence upon the hearts of parents and children."
{Aventist Home 18.6 by EGW}